The Right Solutions
Vertically-integrated supply chain expertise ensures that we find the right logistics solutions to help ensure smooth execution in an everchanging logistics landscape.
World-Class Operations
Consumer electronics companies across the world trust Lotus for our deep expertise, high-tech clean rooms, and robust facilities.
Maximizing Value
Our highly-skilled reverse logistics team will help decrease your losses, keep customers happy, and maximize the value of your assets throughout the product lifecycle.
---
Forward Logistical Solutions
---
The leaders at Lotus International can reduce your risk and inventory handling through our scalable forward logistical solutions, including:
storage and warehousing
ecommerce order fulfillment
palletizing
labeling
kitting
other areas
We provide the accuracy that you'd expect and the flexibility that you need when outsourcing forward logistics. Additionally, powerful data and technology are used to optimize control over the entire chain.
---
Reverse Logistical Solutions
---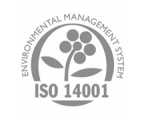 Reverse logistics is one of the most important factors in achieving an efficient asset recovery process. Without a proper reverse logistics strategy, supply chains can be slowed to a halt, eating into profits along the way.
Our reverse logistics solutions can help to maximize and optimize your aftermarket programs into a profitable venture. Leave it to Lotus to assist in return management, asset recovery, remanufacturing, and redistribution for your assets. And, at end-of-life, we closely follow ISO 14001 guidelines in the proper disposal of parts.
The results of trusting Lotus International in reverse logistics is a simple, straightforward solution that maximizes your investment value.

---
Lotus understands how critical the manufacturing process is to the smooth functioning of your company. Each and every pre- and post-sales process requires meticulous planning and detailed study, before execution can begin. Once planning is complete, our goal is to ensure smooth execution, cost optimization, controlled delivery, and efficient completion.