Maximize Your Investment
Asset recovery can be difficult without the right reverse logistics strategy. We help reduce costs and losses, keep customers happy, and maximize the value of your assets.
World-Class Operations
Consumer electronics companies across the world trust Lotus for our deep expertise, high-tech clean rooms, and robust facilities.
Simplifying Repairs
Lotus repair solutions offer the flexibility to respond to market conditions, with a capacity of up to 500 high quality, remanufactured products daily.
---
Reverse logistics is one of the most important factors in achieving an efficient asset recovery process. Without a proper reverse logistics strategy, supply chains can be slowed to a halt, eating into profits along the way.
At Lotus, we understand that your business relies on logistics every day. Our highly-skilled reverse logistics team will help decrease your losses, keep customers happy through faster service, and maximize the value of your assets throughout the product lifecycle.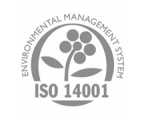 Our reverse logistics solutions can help to maximize and optimize your aftermarket programs into a profitable venture. Leave it to Lotus to assist in return management, asset recovery, remanufacturing, and redistribution for your assets. And, at end-of-life, we closely follow ISO 14001 guidelines in the proper disposal of parts.
The results of trusting Lotus International in reverse logistics is a simple, straightforward solution that maximizes your investment value.
---
Our repair solutions are a preference among companies who value the ability to flexibly respond to market conditions and the needs of the business and its customers.
As part of our process, the experienced technicians at Lotus International first assemble the proper components through a detailed kitting process and sort by model or serial number. Then, a comprehensive root cause analysis is performed to determine whether the product should be repaired or degraded, depending on the cost threshold and market needs. Once the most cost-effective solution is determined, the product is repaired, refurbished, or divested accordingly.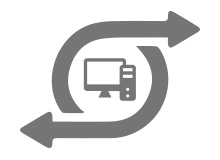 Repair capabilities at Lotus International are extensive, including LCD module and open-cell repair, TAB and COG bonding, POL replacement, automated heat aging chambers, and full ERP support. This enables us to rebuild, process, package, and deliver up to 500 high quality, remanufactured products daily – with the ability to expand capacity. This is complete with kitting, packaging, accessories, and warrant.
Lotus International ensures that you have high-quality, factory remanufactured items ready to sell.

---
Module and Open-Cell LCD Repair

---

---

---
Lotus understands how critical the asset recovery process is to the smooth functioning of your company. Each and every pre- and post-sales process requires meticulous planning and detailed study, before execution can begin. Once planning is complete, our goal is to ensure smooth execution, cost optimization, controlled delivery, and efficient completion.