Customized Services
We know that every client and every product deserves its own personalized pre- and post-sales service plan to ensure the most effective working relationship.
World-Class Operations
Consumer electronics companies across the world trust Lotus for our deep expertise, high-tech clean rooms, and robust facilities.
Assembly in the USA
We are proud of being the only company capable of TV assembly, TV testing, TV repair, call center, warranty service, and third-part logistics (3PL) services in the USA.
---
At Lotus, our integrated pre-sales solutions support every aspect of a customer's product lifecycle, helping you gain a competitive advantage through process optimization, cost reduction, speed-to-market, and technology innovation.
Our pre-sales solutions include:
Sales & marketing support
Product assembly
Product quality testing
Full product or sub-assembly integration
Build-to-print
In-house assembly lines
Contract manufacturing
Fulfillment
High-volume, automated assembly lines are capable of handling various electronic assemblies and producing large volumes of multiple products simultaneously. For instance, Lotus lines can build LCD TVs of up to 70". Additionally, more than 20,000 square feet of state-of-the-art cleanroom facilities (designated Class 10,000 or better) are available when air quality, temperature, and humidity are essential.
---
Clients appreciate our extensive customer service and warranty support services through dedicated and expandable in-house call centers, and our friendly and knowledgeable professionals can provide expert technical and product support for an existing customer service center, as well. And, with more than 3,700 independent field repair professionals in our network, we are ready to make necessary repairs at your customer's home or business.
Our post-sales solutions include:
24/7 call centers
Onsite service
Parts distribution
Warranty repair services
Return Material Authorization (RMA) depot
Third-Party Logistics (3PL)
Warehousing and distribution
Cleanroom operations
Asset recovery
Refurbishment
At Lotus International, we understand that returns happen and can be seen as a complicated, unavoidable cost of doing business. Our proven strategies and efficient processes have discredited that, resulting in quick turnaround times and improved ODM/OEM brand recognition, while ultimately generating profitability.
To adapt to today's market fluctuations, manufacturers and distributors need the right processes in place to remanufacture or refurbish products to convert damaged inventory into salable goods, recapturing value that would otherwise be lost. This is a strong core competency at Lotus International
---
Repair solutions in all 50 States
3,700 independent technicians
Complete 90% of in-home visit repairs within 5 business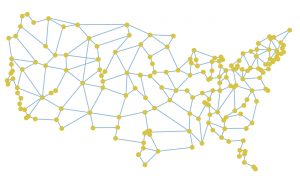 How would your business change if you had access to cost-effective onsite repair solutions in all 50 of the United States, Puerto Rico, and Canada? Leave it to Lotus and our network of more than 3,700 independent technicians. Our goal is to complete a minimum of 90 percent of repairs within five business days of the initial in-home visit.
Our trusted customer service and warranty support network of independent field repair professionals are well-trained and skilled to make the necessary repairs at a customer's home or business. To make the process easy, we simply deliver the required parts directly to the customer from our vast service parts inventory. A member of our on-site repair network then repairs the unit and returns the defective parts to our factory, where we repair that part or dispose of it through the proper channels.
If maintaining 100 percent customer satisfaction is important to you, trust Lotus International.