---
The leaders at Lotus unlock new solutions for some of the world's most successful companies in manufacturing, consumer products, medical devices, electric vehicle and mobility solutions, and more. Lotus International is a full-service corporation providing clients with reliable and proven results across pre-sales and post-sales solutions, asset recovery and returns processing, technology, and logistics.

---

---
300K Square Foot Facility

---
The long-term success of Lotus International is sustained by the strong relationships that we have developed with our customers and supply partners, as well as our trusted employees. Business results are important, but it's the way that we do business that is key to our tenure as a leader. The highest levels of integrity define the culture and conduct of Lotus in helping you to unlock new, innovative manufacturing solutions.
What our customers are saying...
What our customers are saying...
"It's been a massive pleasure working with the team at Lotus International. When it comes to manufacturing products, they don't mess around. They've been nothing but professional with the highest emphasis on quality. We were particularly impressed with their response to any feedback we gave them. Other factories we've worked with would always say "Don't worry it's not a problem", but Lotus took the time to get to the root of any problems and correct them once and for all. Thanks again for all of the great work and save a Shawarma for me."
— Rob Rast —
"As a business partner, Lotus has provided us with a unique personalized support system that continuously adapts to our business needs. Through its standardized processes, state-of-the-art facility, and systems, Lotus has excelled in providing our customers with great support extending our  Customer Service branch to another level, and allowing us to focus on our core strengths in other business areas."
— Eddie Palacios —
The capabilities you want with service that is unexpected
---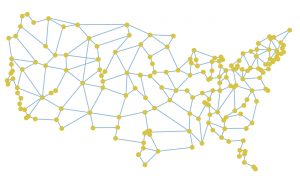 Integrated pre-sales solutions support every aspect of a product lifecycle, with complete customer service and warranty support services that span all 50 states.
- Learn More -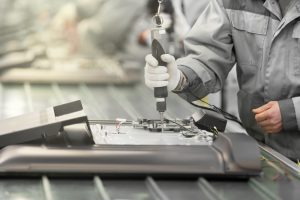 Ensure an efficient asset recovery process through optimized reverse logistics solutions and expert repair and refurbishment services.
- Learn More -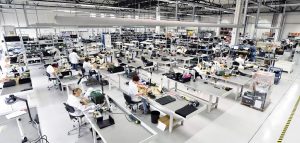 Vertically-integrated supply chain expertise ensures that we find the right logistics solutions to help ensure smooth execution in an everchanging logistics landscape.
- Learn More -
---
At Lotus International, we're particularly proud of our successful history in supporting our customers since 1995.
We have partnered with manufacturers and retailers across the world to build and operate better manufacturing practices, product integration, service, and testing, with an unparalleled level of service and dedication.

Lotus International recently partnered with InFocus TV. Assembled in North America, the InFocus line of Infinity 4K UHD HDR Roku TVs provide all of the right technology that consumers demand in an affordable television.
- Explore InFocusTV -