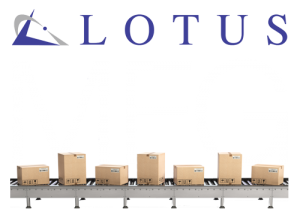 The highly-trained and experienced staff at Lotus build your product in a manufacturing process specifically designed to meet the technical and quality assurance requirements for that specific product. Our high-volume, automated assembly line is capable of handling various electronic assemblies, and additional assembly lines operating independently provide capabilities to produce large volumes of multiple products simultaneously.
If you need a creative, comprehensive, and flexible solution to manufacturing, Lotus can fulfill all of your needs.
Excepteur sint occaecat cupidatat non proident, sunt in culpa qui officia deserunt mollit anim id est laborum. Ut enim ad minima veniam, quis nostrum exercitationem ullam corporis suscipit laboriosam. sed do eiusmod
---
With decades of experience in customized manufacturing solutions, Lotus solves complex problems, including product assembly, new product introductions, warranty support, reverse logistics, and repair services in a cost-effective and efficient manner. Integrated service solutions support every aspect of our customer's product lifecycle, helping them gain competitive advantages through process optimization, cost reduction, speed-to-market, and technology innovation.
At Lotus, our high-volume, automated assembly lines are capable of handling various electronic assemblies, including LCD TV sets up to 70". These assembly lines are capable of producing large volumes of multiple products simultaneously

---
High-volume, automated assembly lines capable of handling LCD TV sets up to 70"

---
300K square foot facility

---
Class 1K / 10K cleanrooms
---
Our assembly and manufacturing services allow for streamlined operations, while reducing overhead costs and capacity constraints for the customer. With our hands-on experience and flexible, skilled workforce, Lotus can offer a cost-effective solution to businesses that are looking to outsource part or all of their assembly and testing operations.
---
Lotus can support manufacturers on a consignment basis or we can manage the entire build-to-order process. In the foremost situation, manufacturers supply the components and we assemble the parts according to your specifications. We then use our industry-standard Aging Process to test each newly-assembled unit and perform final inspections before packaging your products for delivery. We are fully equipped to manufacture thousands of units per day, every day.
Alternatively, we can also manage the entire supply chain from procurement, logistics, and assembly, to testing services and final delivery of the product, as required by our customers.


As a total solutions provider, Lotus is a unique service company offering numerous pre & post sales services personalized for industry specific requirements.
- Learn More -