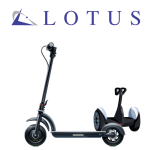 Lotus International Company, a registered minority supplier, can help you reduce overhead cost while quickly adapting to changes in production volumes with our trusted assembly and integration services. Our staff is highly-skilled in Electric Vehicle/Mobility applications, giving you a variety of options to outsource part or all of your assembly or testing operations.
nisi ut aliquid ex ea commodi consequatur? Ut enim ad minim veniam, quis nostrud exercitation ullamco laboris nisi ut aliquip ex ea commodo consequat. Duis aute irure dolor in reprehenderit in voluptate velit esse cillum dolore eu fugiat nulla pariatur. Ut enim ad minima veniam, quis nostrum exercitationem ullam corporis suscipit laboriosam, nisi ut aliquid ex ea commodi consequatur?
---
Designed by the Shell RIDE Design Team, the SR-5S keeps the environment as a priority while providing feature rich vehicle with attention to detail.
Lotus International Company is responsible for sales, marketing, distribution, and service of Shell brand e-mobility products. Lotus International Company is a Shell licensee and uses Shell trademarks under license.
Learn more about Shell Ride at www.shellride.com.
---
By leveraging different technology solutions, Lotus helps customers solve complex problems, including new, innovative EV/Mobility product introductions, warranty support, and reverse logistics, as well as delivering customized IT services in a cost-effective and efficient manner.
Our 300,000 square foot facility and 20,000 square foot, state-of-the-art, class 1,000 and class 10,000 cleanrooms maintain contamination-free manufacturing space for your high-volume assembly or packaging requirements.
Our track record speaks for itself; we contribute directly to the success of our electric vehicle and mobility customers.

---
25+ Years of High-volume, automated assembly line experience

---
300K square foot facility

---
Class 1K / 10K cleanrooms
---
Lotus delivers a solution that works best for you, whether it's on consignment for a specific application with customer-supplied components, or a build-to-order, end-to-end process. Furthermore, we are vertically integrated and have the expertise to manage the entire supply chain, including product development, demand management, order fulfillment, procurement, manufacturing, flow management, supplier relationship management, and the handling of returns.
Let Lotus help you stay ahead of your competition, allowing your focus to remain on core competencies like product design, development, marketing, and sales.


As a total solutions provider, Lotus is a unique service company offering numerous pre & post sales services personalized for industry specific requirements.
- Learn More -