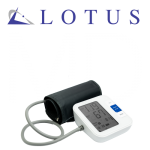 At Lotus International Company, we apply our tenure of experience, manufacturing capability, and quality control expertise gained from manufacturing consumer electronics to manufacturing high-quality, innovative medical devices. With our 20,000 square foot state-of-the-art, Class 1,000 and Class 10,000 cleanrooms, we are able to meet the high standards required of medical device companies.
nostrum exercitationem ullam corporis suscipit laboriosam, nisi ut aliquid ex ea commodi consequatur? Ut enim ad minim veniam, quis nostrud exercitation ullamco laboris nisi ut aliquip ex ea commodo consequat. Duis aute irure dolor in reprehenderit in voluptate velit esse cillum dolore eu fugiat nulla pariatur. Excepteur sint occaecat cupidatat non proident, sunt in culpa qui officia deserunt mollit anim id est laborum. Ut enim ad minima veniam, quis nostrum exercitationem
---
The medical device market is transforming, enabling a new generation of solutions that leverage consumer electronic economies of scale, while delivering strict compliance. This new generation of healthcare technology incorporates innovative monitoring of the human body wirelessly, intelligently, and at a much lower cost. Technology is now enabling the development of new wireless devices with bio-sensors, supporting a vast array of healthcare applications that provide end-users with a better quality of life, while offering personalized healthcare from hospital to home.

---
25+ Years of High-volume, automated assembly line experience

---
300K square foot facility

---
Class 1K / 10K cleanrooms
---
Our years of expertise in consumer electronics, cleanroom operations and assembly experience with OEM's makes Lotus the perfect partner to support medical device products and technology. Our 20,000 square foot, state-of-the-art, Class 1,000 and class 10,000 cleanrooms maintain contamination-free manufacturing space for your high-volume assembly or packaging requirements. As an ISO-certified facility, our quality procedures are an integral part of all our processes, assuring compliance to exact specifications. Our infrastructure and experienced teams reduce costs, mitigate risks, and ensure consistent quality, to deliver your project on-time and budget.
---
Medical Device Capabilities
---
Our vertically-integrated medical device capabilities include:
Engineering
Complex component & technology sourcing
Regulatory compliance
Prototyping
Assembly
Packaging operations


As a total solutions provider, Lotus is a unique service company offering numerous pre & post sales services personalized for industry specific requirements.
- Learn More -